Welcome
Information Regarding The COVID 19 Pandemic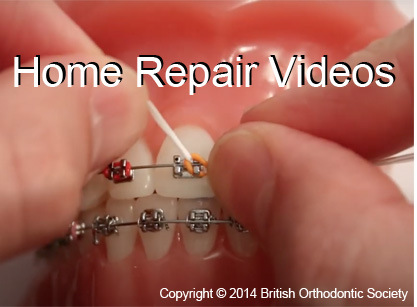 Merry Christmas and Happy Summer Holidays!

We will be closed over the Christmas break, but in case of an emergency please contact: The Tooth Doctor, 5 Home Place, Rosedale 0632. Phone number (09) 4147174.
Please be advised that there will be a fee for this visit. We have also given The Tooth Doctor rubber bands and wax should you require more of them.
As you will be aware the Auckland Region has moved to the Ministry of Health's COVID-19 Traffic Light Alert System. We are currently at a Red Traffic Light Setting. However, from 11:59pm on Thursday, 30 December, the Auckland region will move to an Orange setting recognising that there is still active infection in the community. We are working through what this means and how we can deliver timely safe care. You may wish to view the risk assessment questionnaire which can be found by clicking HERE.
To keep the chances of COVID-19 spreading as low as possible, the office is still closed to everyone other than mask wearing scheduled patients. If you have something that needs attention please call so we can schedule an appointment. If you have a question regarding treatment we are of course happy to answer these.
We can be contacted on our usual number 09 489 8081.
We hope you are staying safe having a fantastic festive season and look forward to seeing you again soon!
Tony, Dan, Justine and Janice
Bunyan and Kennedy Orthodontists
We enjoy a team approach to treatment

Tony, Dan and their staff's professional and caring approach encourages you to ask questions and become part of your treatment team. Working together achieves the best results.

We are a specialist orthodontic practice

The New Zealand Dental Council recognises the Bunyan & Kennedy practice as one of a select few practices where they have spent many years of extra university training to be registered as a specialist practice. Because our priority and enthusiasm is for creating beautiful healthy smiles with braces, we are not a "Jack of all Trades" and limit ourselves to orthodontic treatment exclusively.

We understand what is important to you

We take the time to listen to your expectations and concerns. Tony, Dan and staff are always happy to explain any aspect of your treatment so that you have a good understanding of how we can achieve the result you want and how your treatment is progressing.

Continuing education maintains the highest standards and latest techniques

Drs Bunyan, Kennedy and staff are constantly updating their knowledge base and skills through continuing education programmes, conferences and in-house training to provide you with the latest treatments available in a safe professional environment.