Reception
A few things that make scheduling appointments easier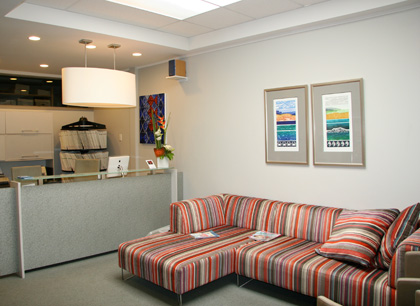 It is not surprising that the before and after school appointments are very popular. Unfortunately there are a limited number of these appointments to go around. To ensure that everyone who would like one of these appointments has a turn you may not always be able to get your first choice of appointment time and some appointments may have to be scheduled during school hours. Please ask if you require an appointment note for your school.
Treatment appointments are scheduled at approximatey 6 - 8 week intervals.
We would appreciate 24 hours notice should you wish to change or cancel your appointment. Repeated failure to attend appointments will attract a failed appointment fee.
Thank you